Brightest Ways to Celebrate New Year | New Year 2022
Go to an out-door event. These "street party"-type events often include performances by live musicians or DJs, confetti, and a fireworks display. Some require tickets to be purchased ahead of time, and some are free to attend.
There are many New Year's Eve events all over the world that garner national attention: Times Square in New York, USA; Sydney Harbor in Sydney, Australia; Central London in London, England; the Eiffel Tower in Paris, France; and the Brandenburg Gate in Berlin, Germany.

Many cities offer open-air celebrations and street parties that you can attend.

If your city or town doesn't already have an open-air party, you can start one! Sites like Meetup are a great place to get started.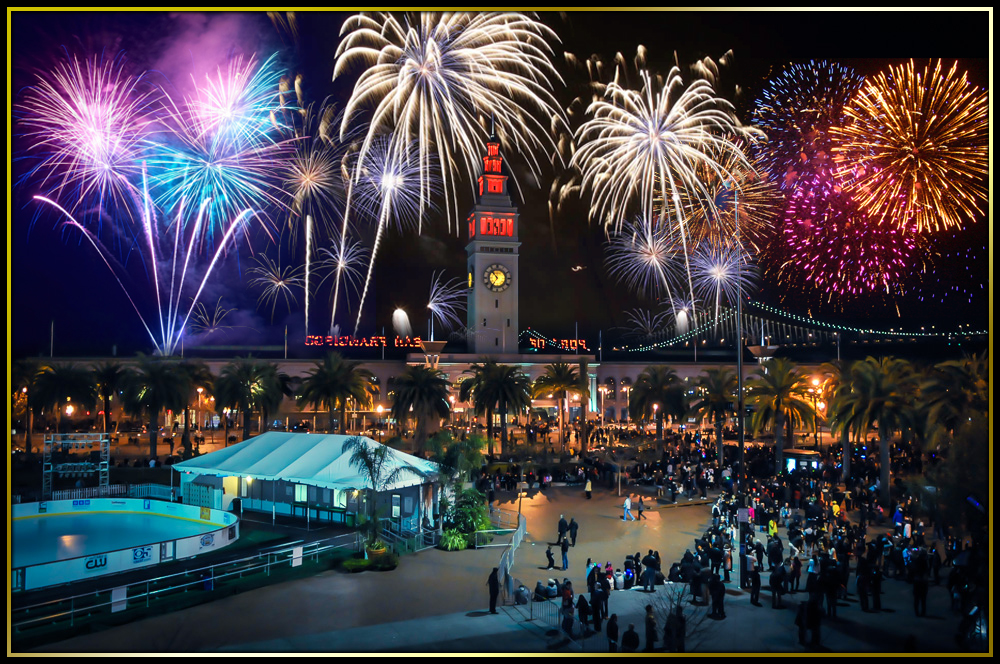 Attend a midnight church service.
 Some people will attend a midnight service that's held on New Year's Eve, called a Watch-Night service. They'll often include food, singing, and a message from the church's leadership
Hold a friendly gathering. Gather some of your friends and arrange a meet up at one of your favorite locations. It could be a bowling alley, restaurant, club, or city park. Decide ahead of time what to wear, who brings what, and any other details. You're basically planning an impromptu party.
Attend a formal event. Many upscale hotels and restaurants host catered New Year's Eve galas. They will have performances from orchestras, jazz bands, or professional singers and musicians. Tickets have to be purchased ahead of time.
Most of these formal events require formal, or "black tie" attire.
Start a family tradition. Many families will create traditions around the New Year. Since the holiday represents the beginning of change some people discuss New Year's goals or challenges.
Some families will share a formal dinner out or at home to celebrate.

Many families will honor their heritage's traditional practices together.
Celebrate a cultural tradition. Depending on where you're from, different traditions take a different form. You don't have to be from that region, of course. If something strikes your fancy, you can adopt a tradition just because you want to.
In Greece, parents bake a cake and hide a lucky coin in it. They cut the cake at midnight and eat it. Whoever gets the piece with the lucky coin has good fortune for the upcoming year.

In Belgium, children write New Year's letters to their parents and read them out loud.

In Estonia, people will often eat up to 12 meals to celebrate the New Year. Some of the meals are left for spirits who visit the house on the holiday.

In Ireland, women put mistletoe underneath their pillows at night for good fortune.

In Germany, people eat marzipan pigs and jam-filled donuts as a token of good fortune
Honor a personal tradition. It's never a bad time to start a personal tradition, whether it's going out to a party, staying home, watching fireworks, or celebrating the New Year in your own unique way.
Stay home alone. If you want to avoid the crowds, you can just relax at home and watch a movie. There are New Year's themed movies to choose from, but you aren't limited to those of course.
You can still watch the ball drop on TV or join your neighbors outside at midnight if you're feeling up to it.